FOR IMMEDIATE RELEASE
TORONTO, Ont (Aug.8) – Another deal has been reached for the translation of the ground-breaking book  "Forbidden Knowledge-Revelations of a multi-dimensional time traveler"  to be translated into German.
Amra Verlag, a German publishing company located in Hanau, has bought the German publishing rights from Canadian co-authors Bob Mitchell and Jason Quitt.
"Forbidden Knowledge is one of those very rare books that can change your life," said Michael Nagula, publisher of Amra Verlag. " And it's high time to lift the veils and see the truth about a world, where nearly everything is not as it seems to be.
"We feel honored to be able to translate this incredibly important work into the German language. Humanity will benefit so much from the hidden truths revealed in this book."
Co-written by Bob Mitchell and Jason Quitt, the book tells the story of Jason Quitt's life, including his pre-birth memories, his astral world time traveling, his numerous re-incarnations throughout the Universe and his healing work as a multi-dimensional being sent to Earth in this lifetime to help raise the consciousness of humanity.
"Forbidden Knowledge-Revelations of a multi-dimensional time traveler" has been among the top-selling books in Amazon's UFO and spirituality category since its release in March 2016.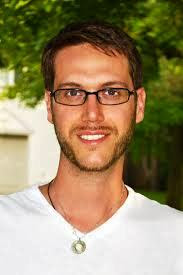 "I'm thrilled my life story has touched so many people and has spread so fast to so many countries." Quitt said. "I'm looking forward to seeing our book in German.  This will help us reach an entirely new audience."
This is the second international translation publishing deal to be concluded in the past two weeks. The book will also be translated into Chinese by 1 Center Ltd., a publishing company located in Taiwan.
Since its release, Mitchell and Quitt have been interviewed on just about every late night talk show in North America and have also been on shows in South Africa and England. They have  attended several conferences, including Canada's premier UFO event, the Alien Cosmic Expo.
"We are delighted that Amra Verlag  wants to translated our incredible life-changing book into German," Mitchell said. "We hope many similar deals will follow that will allow our book to be translated in many  different languages. We are continually receiving emails as to when our book will be available in other languages besides English."
Amra Verlag, celebrating its 10th anniversary in 2016, is a German publishing company for Books, DVDs and CDs (incl. ebooks and downloads) regarding all kinds of healing and new spiritual and fringe developments all over the world. Among its authors are Carol Bowman, Lee Carroll, Mantak Chia, Gerald R. Clark, Diana Cooper, Patricia Cori, Jonathan Goldman, Cindy Griffith, Louise L. Hay, Frank Joseph, Tom Kenyon, Pepper Lewis, Hunbatz Men, Sam Osmanagich, Nick Redfern, Gary R. Renard, Zecharia Sitchin, William Stillman, LD Thompson, Shai Tubali, Alberto Villoldo, Alfred Lambremont Webre, Maka'ala Yates.
CONTACT
Bob Mitchell – bobmitchellwriter@gmail.com
Jason Quitt – jason@thecrystalsun.com
Michael Nagula –Michael.Nagula@AmraVerlag.de